← Back to portfolio
Journey to Deacon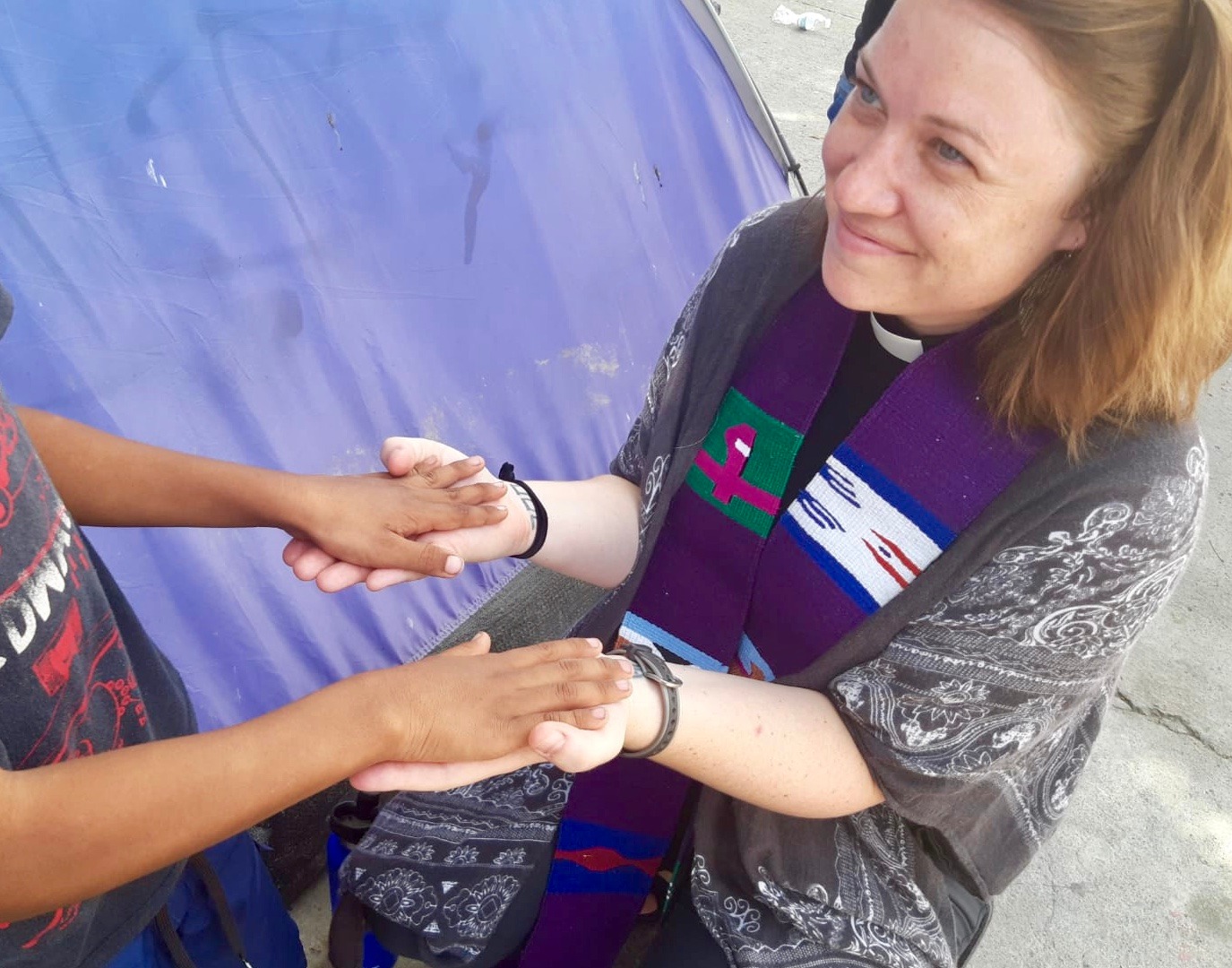 As a kid in a small town in North Texas, I grew up in a conservative christian culture. I didn't grow up attending church, but throughout my childhood attended various youth groups with friends. My home was one of philosophy, logic, and a deep value for all human beings, where wisdom was espoused and engaged at every level of the house and the day. Entering the world of theology in a search for community opened up fascinating and alarming conversations. A logical and well-read teenager who bristled when encountering a bully, I quickly found myself battling theological leadership: concepts of an all-powerful God being petty enough to send people to some perpetual hell felt more like we were looking in the mirror rather than gazing on the potential of the divine.
I kept arguing.
Years later, I have earned my Masters of Divinity, and completed my ordination as a Deacon in the United Methodist Church. I find myself trained, equipped, called, and supported in the work of advocating for a theology and community that is life-giving, human-rights honoring, justice-seeking, compassion-prioritizing, and health-nurturing.
I find myself filled with gratitude to be living out the work of the Deacon at the Missional Wisdom Foundation. Our mission, to experiment with and teach about alternative forms of Christian community, has brought about streams in the midst of my childhood experience of theological desert. Every day I arrive to people whose creativity and passion to nurture life-giving community keeps me inspired and hopeful that the Church can be the force of love and justice and mutuality in the world that she is called to be, supporting and caring for each other and the foreigner, sustaining one another in hope and health, and advocating for a world where all have a place at the table.
We've recently launched an opportunity for more folks to collaborate, participate, and engage with the Missional Wisdom Foundation, in the form of the Dispersed Community.
I would love to be able to go back in time and give this link to my fifteen year old self.
https://www.missionalwisdom.com/dispersed-community-involvement-levels